Non-Newtonian fluids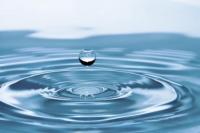 The research group is engaged in the processing, characterization and application of non-Newtonian fluids, with a special focus on shear thickening fluids.
Magnetorheological fluids are applied in smart vibration damping systems. Shear thickening fluids find application in elastic, smart anti-impact protecting systems, in such products as bullet-proof vests, sport protectors, pads protecting fragile products etc.

Research activities
Magnetorheological fluids
Shear thickening fluids
Research offer
Characterisation of rheological properties of visco-elastic materials
Measurements of impact force absorption (also in magnetic field)
Study of accelerated ageing of materials
Design and fabrication of protective structures based on rheological fluids.

Projects
Application of non-Newtonian fluids in energy absorbing systems, TANGO1/269556/NCBR/2015
Research collaboration
Smart Fluid sp. z o. o.
Gedeon Sp. Jawna

Contact
Professor Marcin Leonowicz
marcin.leonowicz@pw.edu.pl
+48 22 234 84 50
Division of Structural and Functional Materials