Head of Division of Structural and Functional Materials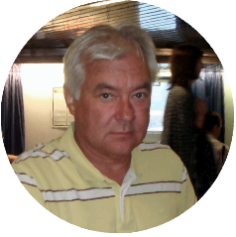 +48 22 234 84 50
marcin.leonowicz

SPAMFILTER

@pw.edu.pl
Division of Structural and Functional Materials
The Building of Materials Engineering, 141 Wołoska Street, room 006
Office hours: Tuesday 12:00-14:00
Education
MSc in Materials Science and Engineering, Warsaw University of Technology, Mechanical Technological Faculty, 1978
PhD in Materials Science and Engineering: Warsaw University of Technology, Faculty of Materials Science and Engineering, 1982
habilitacja in Materials Science and Engineering: Warsaw University of Technology, Faculty of Materials Science and Engineering, 1992
Professor of technical sciences, 1999
Research stays
Sheffield University, UK, 1990-1994
Technische Uniwersitat Wien, Austria, 1987
Research
Professor Marcin Leonowicz specialises in technology of magnetic materials, nanomaterials and smart materials, including magnetic shape memory and magnetocaloric alloys. His recent research is related to non-Newtonian fluids and shear thickening fluids based protective structures.
He has published over 250 scientific papers, and is the author or co-author of 4 books and 22 patents.
Publications
R. Wróblewski, K. Sielicki, M. Leonowicz: Magnetocaloric properties of Ni49.9Mn19.6Cu5.7Ga24.8 single crystal processed by Bridgman method with stationary crucible, Materials Letters 218 (2018) 83.
A. Zielińska, A. Takai, H. Sakurai, A. Saeki, M. Leonowicz, T. Nakanishi: A Spin-Active, Electrochromic, Solvent-Free Molecular Liquid Based on Double-Decker Lutetium Phthalocyanine Bearing Long Branched Alkyl Chains, Chemistry - An Asian Journal 13 (2018) 770.
M .Szymański, V. Homolova, M. Leonowicz: Thermodynamic Assessment of the Fe-B System in the Ssol5 and User Databases, International Journal of Engineering Research and Applications 7 (2017) 59.
M. Szymański, B. Michalski, M. Leonowicz et al.: Hydrogen disproportionation phase diagram and magnetic properties for Nd15Fe79B6 alloy, Journal of Rare Earths, 34 (2016) 843.
M. Szymański, B. Michalski, M. Leonowicz et al.: Structure and properties of Nd-Fe-B alloy subjected to HDDR process: Archives of Metallurgy and Materials 61 (2016) 217.
Achievements
Vice-dean of the Faculty of Materials Science and Engineering in 1994-1999
WUT Senate member
Strategic advisor to WUT Rector
Chairman of the Senate Committee for International Collaboration
Member of the Polymeric Materials Section of the Committee of Materials Science, Polish Academy of Sciences
Member of the Polish Materials Science Society
Member of the Editorial Board of Composites Theory and Practice
Member of the European Committee - two advisory groups for Horizon 2020: Leadership in Enabling and Industrial Technologies (2014-2015) and Spreading Excellence and Widening Participation (2014-2017)
Chairman of the Interdisciplinary Group for International Projects in The National Centre for Research and Development, since 2014
https://pl.wikipedia.org/wiki/Marcin_Kazimierz_Leonowicz