Division of Structural and Functional Materials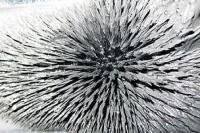 The research area of the Division of Structural and Functional Materials focuses on designing and characterization of metallic and non-metallic structural and functional materials.
Major groups of these materials comprise soft and hard magnetic materials, metallic glasses, polymers, metal and polymer matrix composites and smart materials. Special emphasis is placed on nanostructured materials. Recent activities have also been related to the problems of recycling of metals from electronic and electric scrap. The main processing methods available in the Division comprise mechanical alloying, melt spinning, and powder metallurgy. The research activity is related to the study of the effect of various factors on the structure and microstructure of materials.
Professor Marcin Leonowicz, Head of Division of Structural and Functional Materials
Research groups