Library training for 1st year students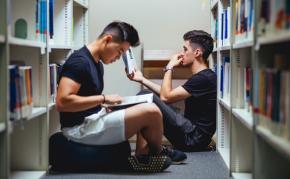 The Library Training Course will be available: October 25 - November 5, 2021 (for all students who study in English as the language of instruction).
The library training for the 1st year students is conducted in an electronic way on the platform https://moodle.usos.pw.edu.pl.
The training is obligatory. To log in, follow the instruction below:
Select "If you have an account in the University Study Oriented System (USOS)" option
Log in using your USOSWeb account
The login and the password are the same as in the USOSWeb
Enter your login: PESEL number or email address used in the registration portal (or other ID from the Dean's Office of your faculty if you do not have the PESEL number)
Enter your password to USOSWeb. Students who log in for the first time have to enter the password from "Registration portal for Warsaw University of Technology study candidates". If you have forgotten the password, try to recover it on your own. If you have not succeeded in recovering the password, please contact your Deans' Office
Select "Library training" course: https://moodle.usos.pw.edu.pl/course/view.php?id=247
Students who:
have not been automatically enrolled in the course
have not completed the course in previous years
can register on their own via USOSweb. Course code: 4310-00000-I0A-000. Click here to see how to register for the course in USOSweb (registration will start on October 25).
After registration in the USOS, the course will be available on the platform the next day.
If you need help or assistance, contact: pomoc@okno.pw.edu.pl