Information for 2020/2021 first-year students – Master's degree program beginning in February 2021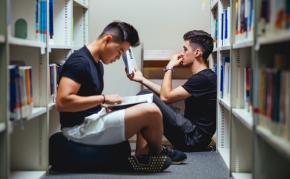 Essential information for those who start their Master's degree program in February 2021.
Prospective students of the Master's degree program are invited to visit the Dean's Office on 24.02.2021-01.03.2021 between 10:00 and 15:00 to:
Submit the documents required in the recruitment process for the Master's degree program.
Receive information on acceptance to the program.
Submit a certificate from a doctor of occupational medicine.
Sign the oath.
Please note that students who will not submit a medical certificate will not pick up their student ID card. A student who does not have a valid medical examination may not be allowed to participate in classes.
Attention: The commencement of studies and acquiring student rights occurs when signing the academic oath. Therefore we ask you to meet the deadlines to come to the Dean's Office to sign the oath.
Student ID cards: Student ID cards are printed after the payment is registered on the Warsaw University bank account. Therefore it is crucial to pay the fee (22 PLN) quickly. The individual student bank account number should be checked in USOSweb system.
USOSWeb PW application
https://usosweb.usos.pw.edu.pl
Login ID: PESEL number or e-mail address in the PW domain.
Password: the password to USOSWeb is the same as the one used in the WUT Recruitment system.
Applicants who are graduates of WUT use the existing login data.
WUT e-mail
Students are required to use their individual WUT (PW) domain e-mail address to send e-mail on their student matters. All correspondence from the University on individual student matters will be sent only to the personal e-mail address in the PW domain.
User name (login) information can be read from the USOSWeb portal at https://usosweb.usos.pw.edu.pl, under the For Students tab and further under Office 365.
Remote Classes on the Teams Platform: login details same as for PW mail.
2020/2021 academic year schedule: check in the "Academic year schedule" tab.
Class schedule: check the "Class Schedules" tab.
Group breakdown: Check the USOSweb
Mandatory Occupational Health and Safety Training
The date for the mandatory health and safety training will be announced at a later date. The training is compulsory for all students and will be conducted through the MS Teams platform.
Study Regulations
Regulations are available on the WUT website: www.bip.pw.edu.pl
Fees for teaching and other forms of education
The fees for studies at Warsaw University of Technology are determined by the university authorities' relevant regulations and orders.
More information is available at www.pw.edu.pl
Scholarships from the Fund for Material Assistance for Students
Regulations, document templates and deadlines for submission of documents: https://www.bss.pw.edu.pl/Stypendia.