WUT Faculty of Materials Science and Engineering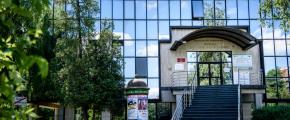 provides the best education in the field of study Materials Engineering in Poland
Faculty of Materials Science and Engineering at the Warsaw University of Technology has once again been chosen the best faculty in Poland, which conducts the course Material Engineering, according to the Ranking of Engineering Studies 2022 of the Perspektywy monthly.

The results of the Ranking were published on June 22, 2022. Depending on the specific field of study, the Engineering Studies Ranking consists of 12-13 indicators grouped into six criteria. There are also different weights for the criteria, depending on the specific field of study. These include: Prestige, Graduates on the labor market, Academic potential, Scientific potential, Internationalization.

The first 3 places for the major of MATERIALS ENGINEERING:
Warsaw University of Technology
Stanisław Staszic University of Science and Technology in Kraków
Wrocław University of Technology

On the same day the results of the Ranking of Higher Education Institutions 2022 were announced. In this ranking the Warsaw University of Technology for the 17th successive time, WUT was ranked as the best technical university in Poland.