New spin-off company utilizing nanotechnology at the Warsaw University of Technology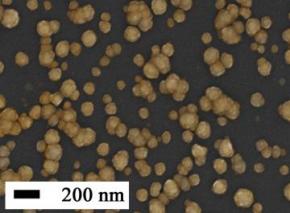 In March 2019, a new spin-off company called "ADJ Nanotechnology" Sp. z o.o. was established. The company's activity is related to the growing demand of the printing industry for innovative nanomaterials with designed bioactive properties. The company specializes in the production of bioactive nanocomposite powders for use as a raw material in the production of materials with self-sterilizing properties.
Nanomaterials can be used, among others, in protective surface coatings (e.g., paints), construction materials, water, and air filtration technologies, odor absorption systems used on animal farms, and industrial catalysts.
The ADJ Nanotechnology Sp. z o.o. establishment agreement was signed on March 4, 2019. The shares in the company were acquired by the founders, including employees of the Faculty of Materials Science and Engineering at the Warsaw University of Technology as well as the Institute of Applied Research of the Warsaw University of Technology, representing the Warsaw University of Technology in the company.
ADJ Nanotechnology is represented by a four-member Board headed by dr Agnieszka Jastrzębska - President of the Board.