European Commission funds Mazovian multifunctional composite consortium through Horizon Europe grant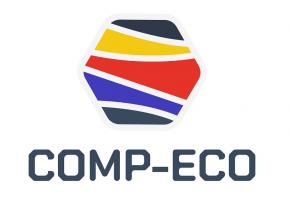 3 strong Mazovian research organizations received funding from the European Commission through the Twinning instrument to launch the COMP-ECO (Strengthening Mazovian multifunctional composite ecosystem through holistic approach and strategic alliance with European leaders) consortium project.
In the frame of the COMP-ECO, Technology Partners Foundation, Air Force Institute of Technology and Warsaw University of Technology will create a sustainable network for scientific and technological co-operation with leading EU universities TU DELFT and TU DRESDEN.
The principal aim of the project is to form regional competence hub in the filed of multifunctional composites and smart structures. This research field significantly contributes to the dynamic regional composites market development in Poland, is in line with Polish National Smart Specialisations, the Made in Europe Partnership objectives and the Green Deal assumptions.
During the next 3 years the partners will conduct joint exploratory research on multifunctional composites and smart structures. The advance partners from Germany and the Netherlands will provide training for Polish researchers and research administrators through workshops and research visits. These activities are planned to raise the research profile of Mazovian composite community and enhance their scientific and technological capacity.