ATHENS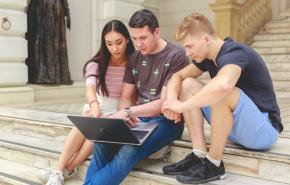 The March 2023 Session will officially take place on 11-18.03.2023. Registration will begin on January 19th and will last until January 31st. Course offer for March 2023 session will be announced on the 1st day of registration.
In order to participate in the ATHENS Programme, candidates are requested to do the following:
Complete the Registration Form at http://athensnetwork.eu/.
Choose up to six possible courses in order of priority, taking into account the background knowledge (prerequisites) required in order to fully benefit from the course selected (detailed information can be obtained from the Course Description).
Complete, print out and sign the Registration Form and the Student Commitment. The Registration Form must also be signed and stamped by Dean or Vice-Dean of the home Faculty.
Return both forms to the ATHENS Programme Coordinator's office (room 234 in WUT Main Building) by February 1st (Wednesday) by 12:00.
Attention! Please note that due to changing Covid-19 restrictions the courses may be cancelled or conducted virtually. Please read carefully rules of participation in the programme and course descriptions.
Detailed information is available at http://athensnetwork.eu/
For more information please contact:
Dominika Frąk-Dudzińska
ATHENS Programme Coordinator
Centre for International Cooperation
Warsaw University of Technology
e-mail: dominika.frak@pw.edu.pl